About

First Technical Contracting
To be recognized as a leading General Contractor and Engineering firm in Saudi Arabia and the region, delivering every project to the highest standards through hard work, ethical practices and top-quality performance.
FTC's mission is to exceed our clients' expectations and provide them with the highest service quality, on schedule and on budget projects.
We shall achieve this by
Employing top qualified people who continually strive for excellence by creating organized, collaborative work teams and positive work environment.
Building long-term relationships with our Clients through repeat businesses based on integrity, performance, value, and client satisfaction.
Producing opportunities to reduce costs for the clients and FTC while assuring quality, reliability and productivity meet or exceed our client's expectations through value engineering procedures.
In order to realize the designated strategic directions, FTC defined its objectives to provide continuous improvement:
To construct facilities that are safe, environmentally acceptable, and cost effective and that meet the requirements of the contract and all applicable standards, codes and regulations.
To provide the highest standard of service to clients in the successful completion of the projects within the stated time, cost and quality.
To be responsive in implementing good engineering practices to eliminate potential quality deficiencies and provide continual improvement of services to satisfy the needs and expectations of the client.
To enhance client's relationship and improve services to ensure continuous client's satisfaction.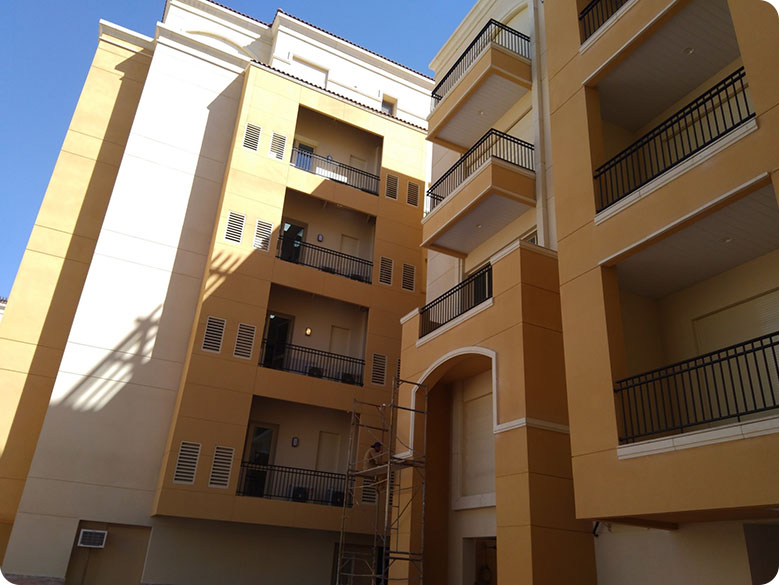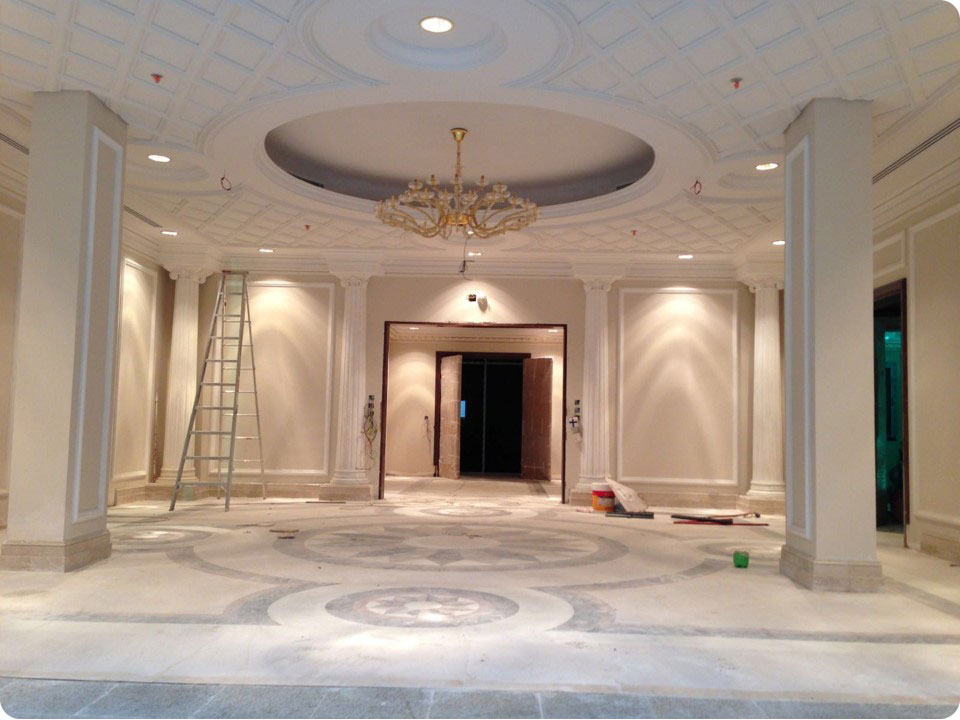 Although our company is based in Jeddah and we have a strong client base in the Western Region, over the years almost half of our work has been in the Central Region and all the way up to Hail Our focus is on industrial projects in the private sector. Factories, process plants, warehouses, service facilities, large scale agri-business projects. Typically our customers are very concerned about quality and specification and there is always a pressure to occupy the space as quickly as possible. Our customers are growing their businesses and they need to get their new, or enlarged, or renovated facilities up-and-running – yesterday!
FTC has turn-key capability and it is normal for us to do all the civil, electrical, mechanical and finishing work. In many instances, we have installed process machinery and other specialized equipment in conjunction with the clients selected suppliers.
People are at the heart of any business and our team has many years experience, successfully completing difficult and complex projects.
At Head Office, we have a multidiscipline team of civil, electrical and mechanical engineers. They are supported by our in-house team of AutoCAD draughtsmen and an architect.
With almost 200 full-time site staff, we have a solid core of foremen, equipment operators and skilled trades people to mobilize and progress the project very quickly indeed.
Our people are supported by a significant investment in plant and equipment, from cranes to excavators to wheel loaders, skid steer loaders to generators to pick-ups and buses. These resources are backed-up by a team of specialist sub-contractors who have worked with us for many years and who understand and accept our quality standards.
To bring everything together, on time and on budget we use modern construction management tools such as Primavera and MS Project which are linked to our core estimation and costing packages, Candy and Build Smart.
We are constantly investing in equipment, people, systems, training and efficiency enabling us to continue to be competitive and to deliver the service our clients demand.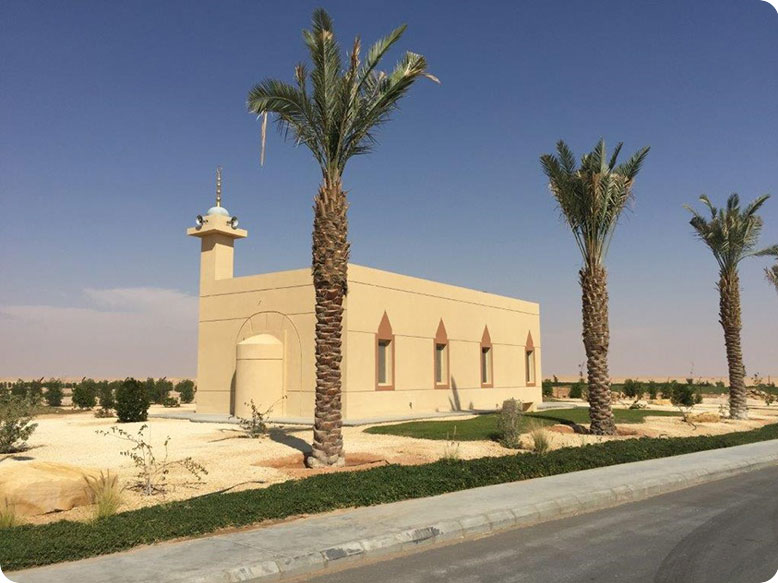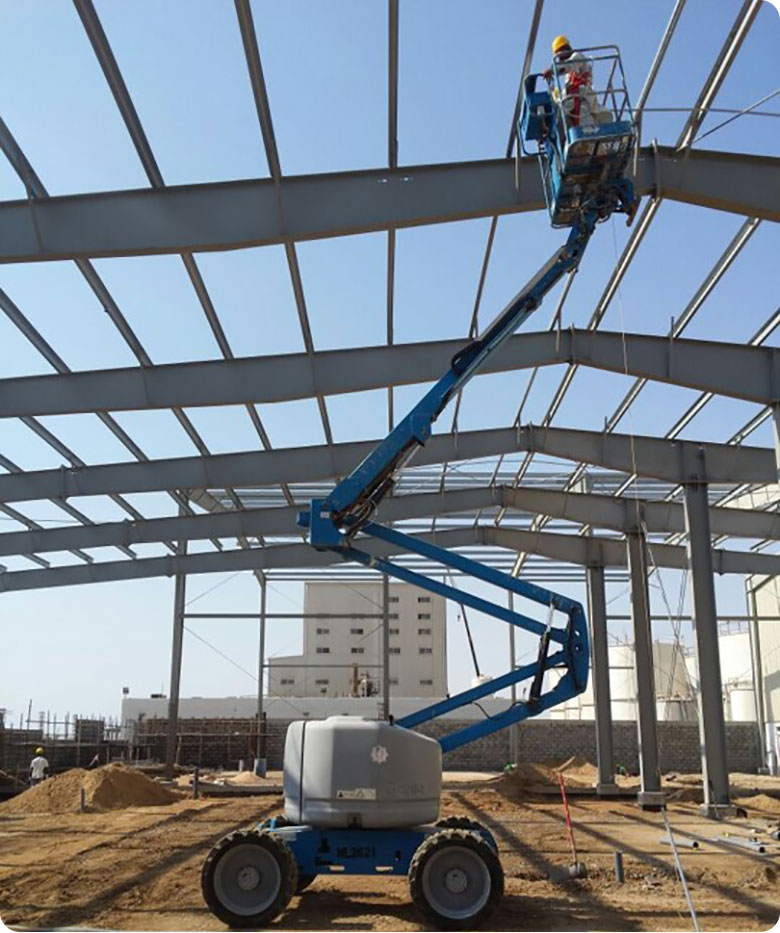 On and off site Equipment & Resources
Resource
Number
Mobile Crane (35 tons) – Kobelco
1 machine
Telehandler – New Holland LM1745
1 machine
Wheel loaders (3M3) – Case and Volvo
2 machines
Skid steer loaders – New Holland L160
4 machines
Manlift – Genie z45/25
3 machines
Generators
10 units
Double cabin pick-ups
10 vehicles
Single cabin pick-ups and 4wd vehicles
10 vehicles
Worker bus
3 vehicles
Portacabins and site offices
40 units
Storage containers and mobile workshops
20 units
Scaffolding
20,000M2
Formwork
10,000M2
Gas, arc and fusion welding kits
11 sets
Air compressors, compactors and concrete finishing
30 pieces
Other site tools and equipment
SAR5Mns
Off site servers, computers and software
SAR2Mns
On & off site Human Resources (sponsored by FTC)
| Role or trade | No. of people |
| --- | --- |
| Head Office technical and administrative teams | 30 |
| Project Managers | 5 |
| Site Foreman | 15 |
| Surveyors | 4 |
| Equipment operators and drivers | 14 |
| Carpenters | 18 |
| Steel fixers | 8 |
| Concrete pouring and finishing | 15 |
| Block work and plastering | 15 |
| Plumbers | 6 |
| Mechanical | 12 |
| Electricians | 15 |
| Gypsum, finishing and painting | 12 |
| General laborers | 20 |
| Total FTC sponsored headcount | 189 |
| Rental resources | 161 |
| Total headcount, including rental resources | 350 |
FTC is part of ZMS Group. This privately owned group of companies is active in vehicle manufacturing, trade and distribution, airlines and travel, engineering services, real estate and insurance brokerage in addition to construction.
Please see the Group website for more information.